Posts from 'Events'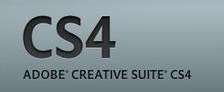 Adobe's Creative Suite, the tools of our trade, is getting a bump onto it's brand new version, Creative Suite – CS4. But it feels like we've only used CS3 for a while!

Yes, Colin Moock is coming to Singapore to conduct a full day of FREE Actionscript 3.0 workshop! I am sure attending and in fact I have already registered..
Date: Monday, 12 May 08
Time: 9:30am (9 hours)
Venue: Suntec Singapore International Convention & Exhibition Centre
Based on Moock's best-selling Essential ActionScript 3.0 (O'Reilly, 2007), this one-day event covers the fundamental skills you need to program for Flash Player and Adobe AIR. Topics covered include object-oriented programming, classes, objects, variables, methods, packages, conditionals, loops, operators, functions, event handling, displaying things on screen, and compiling and running programs.
Register here before it's full.