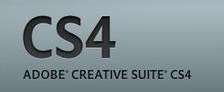 Adobe's Creative Suite, the tools of our trade, is getting a bump onto it's brand new version, Creative Suite – CS4. But it feels like we've only used CS3 for a while!
At the blink of an eye, Adobe Creative Suite 4 will be unveiled next week, here's the dates / timings for different zones:
Europe – 11:00 am CET (Sept 23)
North America – 9:00 am Eastern (Sept 23)
North America – 9:00 am Pacific (Sept 23)
Australia – 4:00pm AET (Sept 24)
Singapore/Hong Kong – 2:00 pm (Sept 24)
India – 11:30 am IST (Sept 24)
Adobe will be doing a special web broadcast to unveil the new Creative Suite 4 on the above dates. So head on there to register if you're interested to be part of this special web event.
As gathered from various sources, the update of this new creative suite will be minor, nothing revolutionary. There will be various new features for all CS4 applications but let's take a peek at the more popular Flash and Photoshop CS4:
Flash CS4
Flash CS4 will come with a completely new and "proper" timeline dubbed Motion Editor as well as a new object-based motion tween model – frameless flash animation. The new model includes no keyframes and is said to facilitate vast timeline animations to work with and make Flash much easier for beginners.
Well I'm not really sure about that,  I have read mixed reviews about the new model and some says that it could be a new learning curve that further fragments the Flash community.
As most people are still torn between AS2 and AS3, now we might have a hard time trying to play catch up with the new source file formats.
Photoshop CS4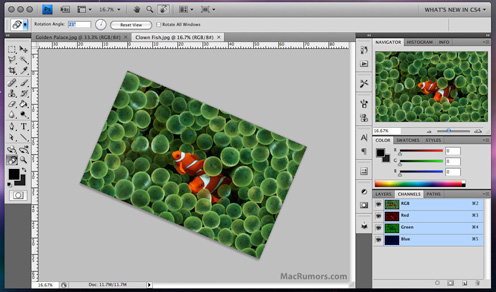 Basically Photoshop CS4, codename Stonehenge, will allow 3D objects to be imported as wireframes. Wonder how this will benefit the majority of graphic and web designers.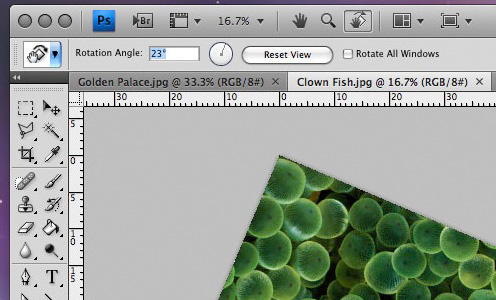 A new feature I am more happy with is the new "Tabbed Panel" style of managing multiple documents in Photoshop as you can see from the above screenshot. This also applies to all new CS4 applications.
Sneak Peak at the new Photoshop CS4

New Photoshop CS4 interface

Photoshop CS4 Liquid Resize (quite interesting)
Also, Photoshop CS4 will feature a Flash services panel, natural canvas rotation and content aware image resizing. More features includes some of these new features:
Enhanced masking feature
Layer Mask Density option allows you to fade away the effect of a layer mask gradually revealing the parts that are hidden.
Real-time filters with no color depth restrictions
Allows filters to use graphics card power in image processing instead of the CPU, which means all operations will be much faster.
Liquid resize feature
Allows you to shrink or enlarge a photo disproportionally without stretching it.
Enhanced Quick Selection tool
The Refine Edge dialog now has a new feature to deals much better with complex surfaces such as fur ensuring a more defined line between subject and background.
Improved Dodge and Burn tools
Improved algorithm in these tools lets results look less destructive and more natural.
Polished interface
Photoshop interface brightness will be adjustable like in Adobe Bridge with buttons and dialog boxes look will be improved.
Extended and enhanced color profile management.
Multichannel, Device-Link and Abstract color profiles to be added.
Other Photoshop CS4 new features and improvements:
New technology for creating amazing panoramas.
Rotatable canvas in 360 degree space
Better HDR support
Faster load time
Enhanced vanishing point
Better Black & White conversion
Better RAW image processing
Screen Sharing
We can finally collaborate with each other in real time via a new feature that will allow users to initiate a screen-sharing session from the File Menu, thanks to Adobe's conferencing business and Connect software. This will also apply to all CS4 applications. Graphic Designers who love to collaborate with each other will be happy with this new feature I suppose. Beginners who needs help desperately from their more experienced peers can also benefit from this new feature.
We'll only know how good the new features are when this rolls out next week. Stay tuned.
About hex:
Hex is an interactive web design boutique that creates beautiful and well executed interactive websites.
You can leave a response, or trackback from your own site.