We just released a new self hosted app you can download and install on your own server, we call it Sendy!
What is Sendy?

Sendy is a self hosted email newsletter application that lets you send trackable emails via Amazon Simple Email Service (SES). Complete with reports, subscriber and list management.
Sendy was born out of frustration of paying for expensive email campaign services. We send newsletters via Campaign Monitor for SUBERNOVA and MockVault. No doubt Campaign Monitor is a great email campaign service, the price goes up to hundreds of dollars just for one email campaign. As our subscriber base grows, the cost per campaign grows significantly high.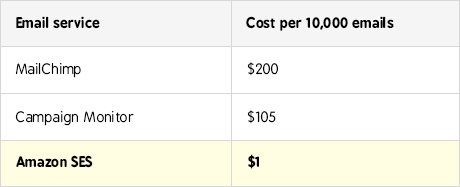 We really don't ask for much, just a newsletter application that enables us to manage subscribers, send campaigns and view reports. What we managed to find were either too expensive or flat out ugly.
The best service we've found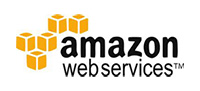 The best service we've found is Amazon Simple Email Service (SES). It offers email sending at high deliverability rates and at an insanely low price. $1 (Amazon SES) versus $150 (Campaign Monitor) for 10,000 emails?? Sounds great! But they don't offer the ability to send trackable newsletters and manage lists and subscribers.
Amazon SES is in need of an application that is built around it.
And so we built it. We even added client access features so that you can create logins for your clients to send newsletters on their own at a price you set.
You can have Sendy too at a one time introductory fee of $40 (we'll be pricing it at $59 at some point).
About hex:
Hex is an interactive web design boutique that creates beautiful and well executed interactive websites.
You can leave a response, or trackback from your own site.
Leave a Reply