Posts Tagged 'google'
Tired of pressing "Shift" or "Ctrl/Cmd" while clicking on the search results just so the site will launch in a new window or tab?
Here's a useful tip where most of us missed out, you can actually set your searching preference via this small link on the right of the search box: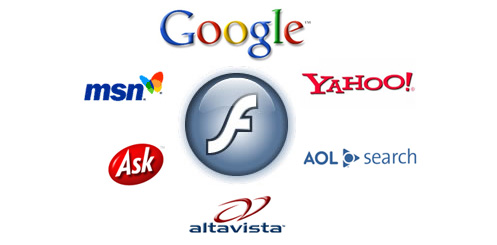 I am guilty of spending too much time on designing and developing websites that I hardly spend much time on making them "search engine optimised". Search engine is so powerful these days, people are reliant on it for almost all information they are trying to find. They don't call anymore, they don't ask, they search – and it is probably the fastest way into getting instant information.
Almost all of my websites are designed entirely in flash, they might be friendly to the eyes, but not exactly very friendly to search engines. This post a very serious problem especially when you're relying on a website for your business. Clients wants sites to be in HTML and minimal flash so that it is searchable via search engines. Fair enough, moreover HTML can be deployed together with AJAX to minimise refreshes and put some life into the HTML pages by employing slight animation, but if you really love Flash like I do, you might want to SEO your full flash sites with – SWF Object