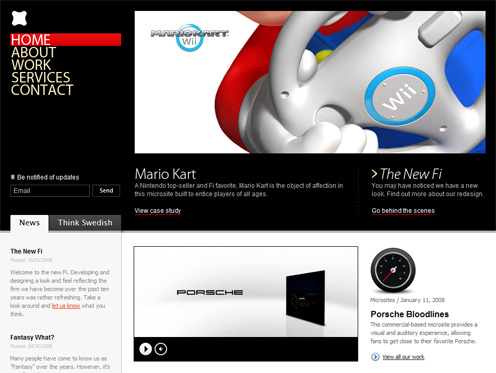 Fantasy Interactive, once creators of everything rich media and Flash, who delivered the very famous Road Runner and MTV.com entirely in Flash, have shifted their technological direction and focus towards delivering more sites with HTML and AJAX.
Check out their brand new website in HTML which was freshly launched on the 1st May 08.
What's brewing behind the scene is the much anticipated Propod (still under development), the next generation media blog which claims to let users easily integrate all their videos, audio, photos and writing seamlessly in one place. Propod is much similar to Wordpress, but the only difference is that it is developed using the Flash platform. Very interesting and I can't wait to put my hands on it since most / if not all blogging platforms are in HTML/AJAX.

To take a sneak peek at Propod, visit Fantasy Interactive's rich media blog @ Think Swedish to see Propod in action.
About hex:
Hex is an interactive web design boutique that creates beautiful and well executed interactive websites.
You can leave a response, or trackback from your own site.